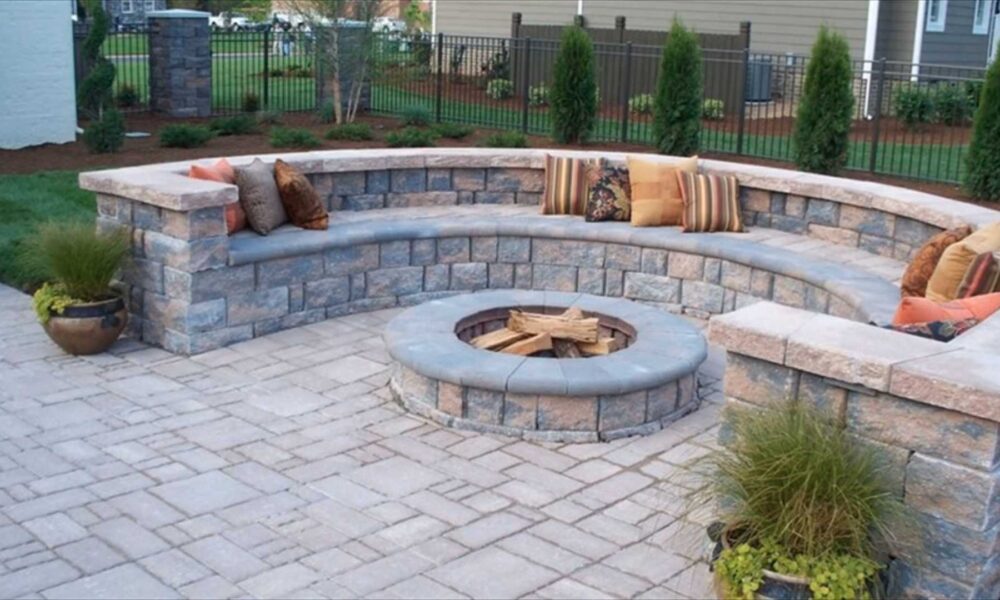 Add Charm and Fun to Your Coastal Home Patio Design
The perfect patio design is always relaxing and makes you feel like you are experiencing a piece of paradise in the middle of nature.
Whether you are on the beach or facing the Intracoastal, Florida coastal homes deserve a spectacular outdoor living space that are as beautiful as the indoor space.
And even in a slightly beach environment, you do not have to have tons of space to make your dream outside come true. In fact, choosing your own patio design may be difficult since there are just so many different styles, furniture, paver, lighting, and landscaping options that are used. But when it all boils down to it, your patio should be as unique and individualistic as you are.
When choosing your ideal summer home patio design, there are a couple of main things that need to be considered. The first thing is the color scheme. When designing a color scheme for your patio, keep in mind that you want everything to pop and add color without overdoing it or going overboard. Be careful about going too bright. This could be disastrous on a hot day especially if you live in an area with high humidity levels. However, if you want a cool look, go with a lemon yellow or peach color scheme.
Another important thing to consider when selecting your own summer home patio design is the type of materials you choose. The best patio design would be one that is made of teak or rattan. However, since both materials are quite expensive, most homeowners do not bother using them. If you want to save some money and want to use other cheaper materials, you can choose tiles, bricks, concrete, pavers, tiles, and even bricks and concrete to cover your ground. You can always mix and match them later.
One other thing to think about is your focal points. Your focal points are what will make your patio area come to life at night or during the day. For example, do you want a lush tropical forest theme with palms and coconut trees? Do you want a more classic beach house design with palm trees and seashells? Whatever your choice, make sure that it is something that will bring your home to life and will set off the color scheme you have chosen.
Most coastal patio designs today are created to be simple and easy to take care of. In other words, there is no need to invest on elaborate landscaping and flowers if you do not have the space for it. Take note that palm fringed plants require a lot of care and maintenance. On the other hand, bamboo and eucalyptus are very easy to maintain. Even if you live in areas with a short growing season, you can still enjoy some shade and comfort by choosing these patio designs.
With the idea of beach activities and living being prevalent in most homes today, beach themed outdoor living is also gaining popularity. If you are one of those who love spending time by the pool or at the beach, choose a coastal patio design for your home. It should come as no surprise that you will be able to find all kinds of accessories to add to your design. Patio furniture, pillows, sand boxes, and other accessories are available in different colors, styles, materials, and sizes. For example, there is a wide selection of wooden surf boards in surf shops as well as metal or acrylic containers to hold plants in the yard. The key to designing an outdoor space around a theme like beach is making sure you have enough items for each aspect of the room.
Beach chair cushions can be purchased in almost any size, shape, or color. You can also find pillows with designs in beach scenes such as seashells, starfish, seahorses, flip flops, sand, shells, seashells, etc. Beach chairs come in a variety of color choices as well. You may prefer white, green, or bright colors to match the beach furniture. Another great idea to compliment your home patio design theme is a surf board or surfboard light. These not only provide the area with soft lighting, but they also create a fun and creative atmosphere for entertaining guests or friends.
Adding accessories and accents to your coastal home patio design theme really gives you a great sense of accomplishment. As mentioned earlier, you may want to pick up some surf boards or other accessories to further make this area of your home appealing. A few surfboard light fixtures or an umbrella stand will add to the look of the deck or beach area. Coastal home furnishings give any home a comfortable and stylish feeling that is perfect for entertaining.