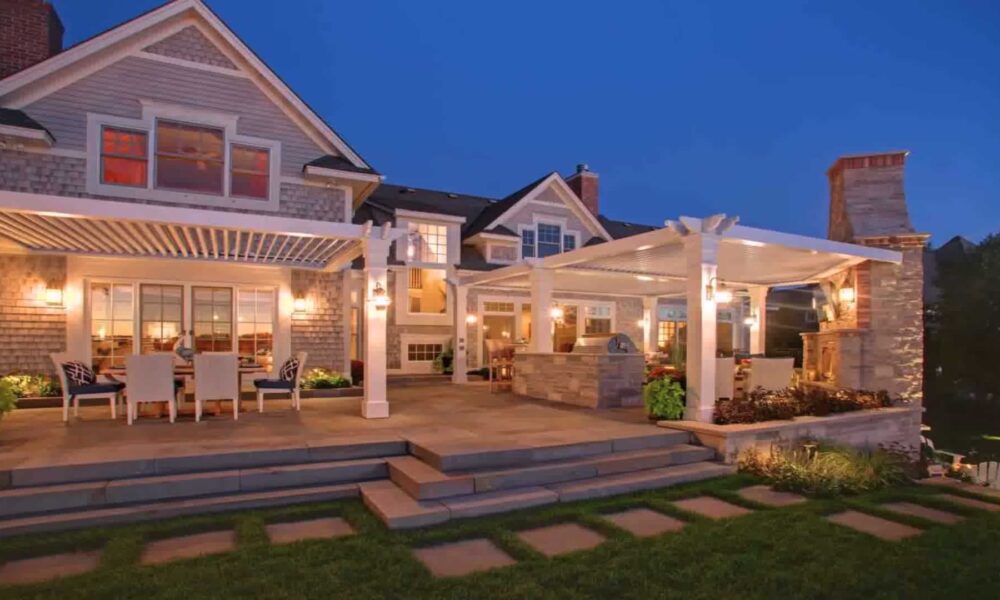 How Brick Patio Pavers Can Increase Your Equity!
Get creative with some brand new brick patio pavers to add charm and character to your home's landscaping. Landscape and hardscaping improvements are among the best home improvement projects you can do to improve the aesthetics of your home as well as the curb appeal and value of your property.
Home exterior improvements are immediately visible so you achieve a wow factor that makes a great impression when someone visits your home. If you are planning to sell you home, curb appeal is one of the first things that will have an impact on your asking price as your realtor will tell you.
Once your landscaping and hardscaping improvements are complete you will most certainly increased your home equity.
Brick patio pavers are perfect for a wide range of uses such as accenting your garden area, constructing an interesting patio, or creating a very decorative walkway throughout your landscaping.
Apart from the charming uses interlocking stone can provide for your Boca Raton area landscaping, there are several benefits to be gained by incorporating them into your design.
Brick patio pavers can provide you with a number of benefits when they are used in your home's landscaping.
Adding Value to Your Property
The overall condition of your landscaping is one of the first things a property appraiser looks at when they come out to your house. An attractive landscape design can enhance the overall look and feel of your home, while providing you with an outdoor space that is both comfortable and charming.
You can create a patio area in your backyard or set it apart like a little oasis right outside of your home by using stone pavers, the perfect high quality material for creating an outdoor area that you and your family will enjoy.
You can choose from a wide range of paver designs and materials to find one that best represents the style and temperament of your home.
These brick patio pavers can help you create a very special patio area, as well as a framework for your garden areas, helping to draw attention and highlight them.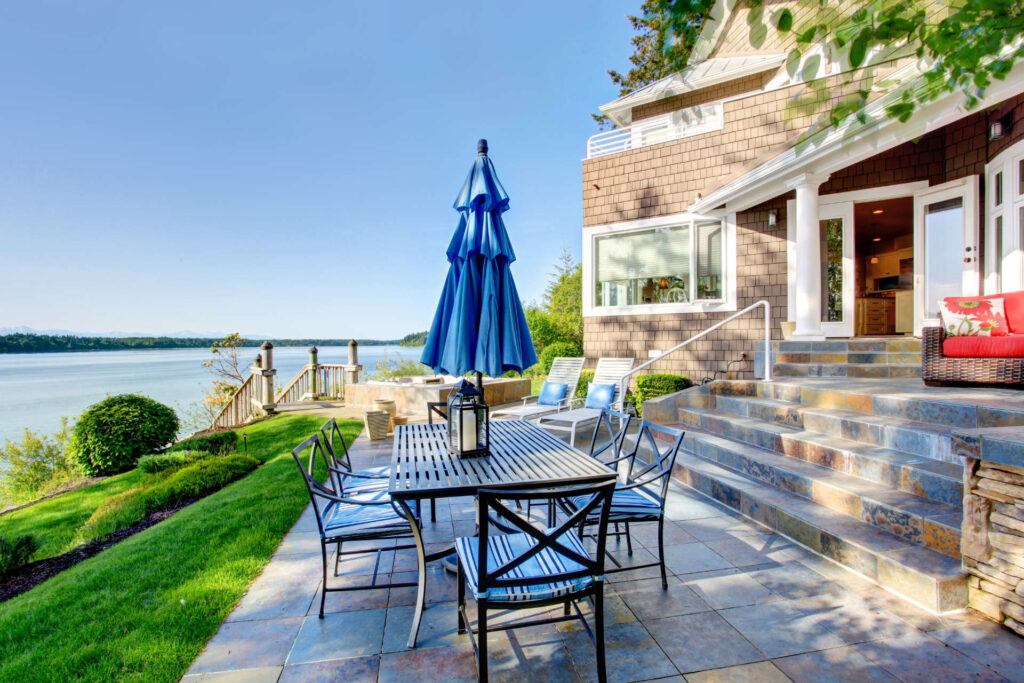 Brick Patio Pavers Provide Enhanced Safety
A properly installed brick paver walkway can make your outdoor spaces safer by creating a walkway that is designed to allow safe passage. The permeable nature of brick patio pavers means that they drastically reduce the amount of standing water in your yard by allowing the water to drain through the base of the pavers and into the landscape beneath them.
Because your walkways will have less standing water, the surfaces will not be slippery, as the water will have an easier time draining.
Boost Your Curb Appeal with Brick Patio Pavers

It is important to have a home's curb appeal enhanced, whether you're looking to sell it or not, and brick patio pavers can make a big difference. The addition of stone patio pavers will allow you to highlight specific features of your landscaping that you want to draw attention to.
Drainage Improvements
When heavy rains hit your yard, flat areas can become very slippery. Flat surfaces like driveways can create significant problems with runoff due to their large surface areas, but with flagstone pavers and brick pavers, this standing water can be channeled out and reduced. In addition, this can reduce runoff in your landscaping or gardens so that water is directed to other locations into which it cannot cause damage.
Beautiful Brick Patio Paver Patterns
The type of pattern you will be using is dependent on the location where you will install the brick patio pavers. However, there are several types of patterns available, and you can use one or more of them if you want to. You can either create a new pattern from scratch, or you can choose among existing patterns.
For example, you can go with the brick and concrete pattern, or you can opt for the stone and marble ones. Creating a new pattern from scratch would require more work, but you can ensure that the paving will be a lot easier to maintain as compared to the other types of patterns.
Also check out our article about choosing the perfect pattern for your brick patio pavers.