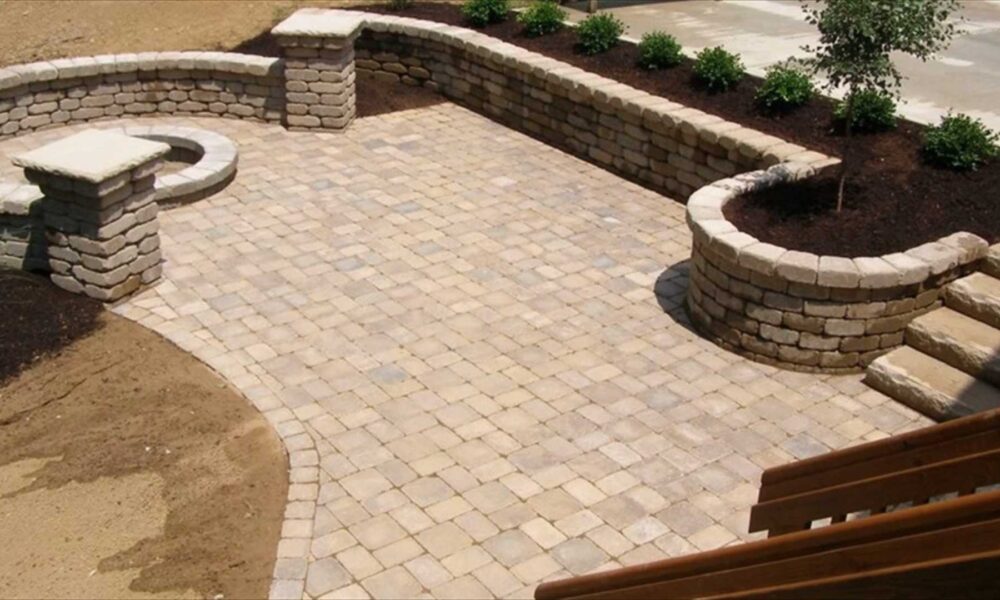 Choosing Patio Paver Patterns for Spectacular Results
Beautiful and interesting brick paver patterns can add a wonderful touch of elegance to the exterior of your home. There are endless combinations of patterns and colors to choose from. The bricks used for building these patios and driveways can have sharp edges for a sharp crisp look or rounded edges for casual or rustic look.
Choosing Patio Paver Patterns
While there are many types of Brick Paver Patterns for patios and driveways that you can choose from, the size of the pattern that you choose depends on the overall size of the patios or driveway. An oversized pattern will not work well on a small patio. If you don't see the pattern repeat many times, then it won't have the effect of a pattern and it may look random.
A well laid out paved path greatly enhances the landscape around the home. Choosing a paver pattern for your patio or driveway can be made easier if you have an idea of how you want your patios or walkways to look like.
Some of the most common brick paver designs are outlined pattern, brick seal pattern, diamond pattern and the brick paver rectangle. When laying out patios or driveway with bricks, it is important to decide on a design that would go with the surrounding landscaping of your home.
You need to have a good understanding of your landscape so that you can select the best paver patterns for your needs. It is important to use the same pattern for all sides of your house to avoid confusion. You can also choose a brick paver that blends in with the texture of the surrounding area.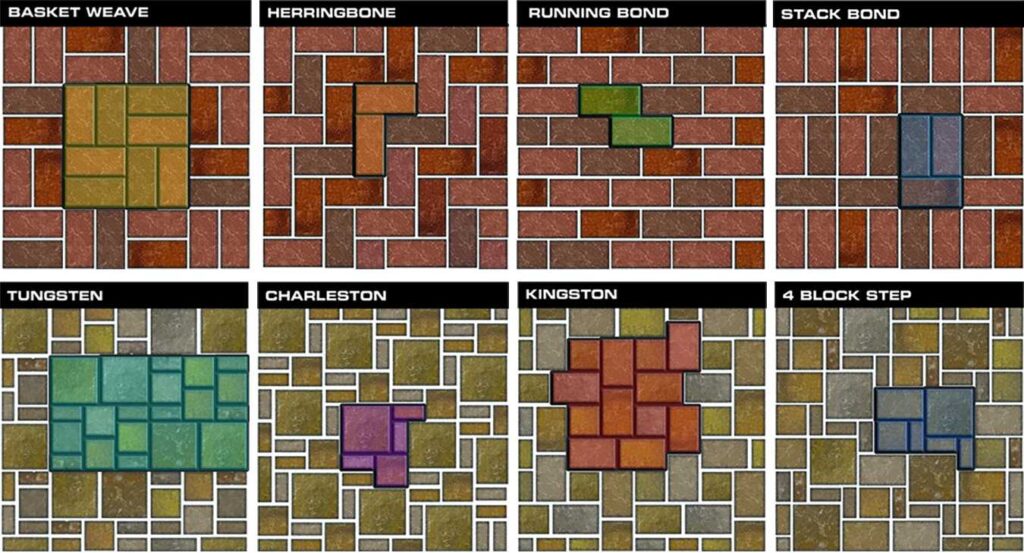 Round Edge Pavers or Squared Edge Pavers
Many brick pavers are made with rounded edges that will generally have a more rustic look. However, you can also find patios that have squared edges which will have a sharper, crisp look and feel.
You can choose from round, square and rectangular bricks depending on your preference. For your convenience, there are brick paving supplies and tools that you can get that will make laying bricks easier and faster.
The first thing that you have to do before you even start planning the pattern is to determine what style and design will suit your home best. There are several styles to choose from such as flagstone, diamond patterns, bricks and even the brick seal pattern.
Brick paver patterns involve using a bricks laid in a pattern to pave your driveway, walkway or patio. Paver patterns create an interesting and pleasing effect and can give your home a unique and stylish appearance.
The purpose of this type of paving is to make the surface of your driveway look smooth. To make the stones look shiny and beautiful, you should apply an application of a sealant after every few days.
Sealants will protect your paver stones from being marked by weeds and leaves. The application of a sealant will also prevent any water or moisture from seeping into your brick pavers.
Once you have decided on the paver pattern, the next thing that you have to do is to line the entire arrangement of bricks evenly. The best way to do this is to draw a line from one brick to another brick.
The width of this line should be the same in all the bricks in the paver pattern. Once you have lined all the bricks in the pattern, you should use a water blade to level the arrangement.
After you have finished laying the stones, you should allow them to dry up. They need time to adjust to the air. For ideal results, you should leave the pattern for at least two days before removing the paper.
Making paver patterns for too long may cause the pavers to be uneven and thus distorted. If you are planning to sell your house, you can cover up the cracks by sealing the bricks with asphalt and grout.